PRINZ EUGEN
dot com
---
Ships, Weapons and Men of the Kriegsmarine
---
---
This website is a proud contributor to the 2013, 2nd Edition of SCHNELLBOOT in ACTION by David L. Krakow
Enlarged, corrected and enhanced with many previously unpublished photos, plans and superb color plates. Click the cover image for details.
An 80 page special from Squadron Signal!


---
---
ACHTUNG AOL USERS! AOL degrades picture quality in order to speed download time. If you want to see the pictures in their best quality, go to the "Settings" button, click on Internet Properties and under Web Graphics, click on "never compress graphics" Or just use a different browser such as internet explorer!
---
This site officially opened in July 2001 with a detailed photo guide to the Schnellboot. The photos you see on this website have been gathered from rare original German wartime propaganda publications such as Die Kriegsmarine and Signal as well as private photo albums and public archives.

Bookmark this page and watch for updates and new features. Mail your comments: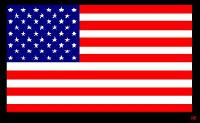 "American Owned & Operated"

---
Wanted : Photos of Imperial German U-Kreuzer U-139 & U-140 (taken to USA as a war prize) photos of Heavy Cruiser Prinz Eugen, photos and plans of Schnellboote.
---
NEW! Prinz Eugen's ONLINE BOOKSTORE in cooperation with our sponsor, Atlantic Crossroads, Inc. Browse our selection of new books, discounted and carefully selected for quality, accuracy and dense visual coverage of naval history! Your purchase will help keep Prinz Eugen dot com the modeller's number one online reference source for the Kriegsmarine!

---
Now over 150 photos! and THE FINEST visual reference anywhere! In May 1941, the Prinz Eugen set out into the Atlantic with Battleship Bismarck. Both were tough, modern ships with determined crews but only Prinz Eugen would return. She was the Kriegsmarine's "Lucky Ship." FEATURE ARTICLE Updated 21 February 2003.

---
Over 200 photos! -- the modeller's BEST reference source on the web or in print! Big, powerful and heavily armed, these sleek torpedo boats were formidable weapons. While Allied torpedo boats were generally faster and lighter, the Schnellboot's excellent sea keeping abilities gave it an advantage in all but the calmest weather. Arguably the best PT boat of WW2, the innovative and versatile composite hull was originally designed by a German yacht builder in the 1920's for an American tycoon. FEATURE ARTICLE. Updated 15 February


S-97 Restoration Bulletin click here.
---
55 previously unpublished photos! One of the least known vessels of the surface fleet, the Kriegsmarine's diminutive Frigate was well built and fast but its prewar design lacked the foresight of the Schnellboot. Intended to fill the need for an all purpose vessel, it was ill suited for its most important wartime duties. ONLINE PHOTO ALBUM Now online.

---
Like many weapons systems at the cutting edge of modern technology, the missile launching submarine originated with experiments carried out by Germany during WW2. TECHNICAL REPORT Now Online.
---
Many thanks to www.CollectRussia.com purveyors of Vintage Soviet Militaria and Books, for generous donation of the huge amount of server space that this site occupies.